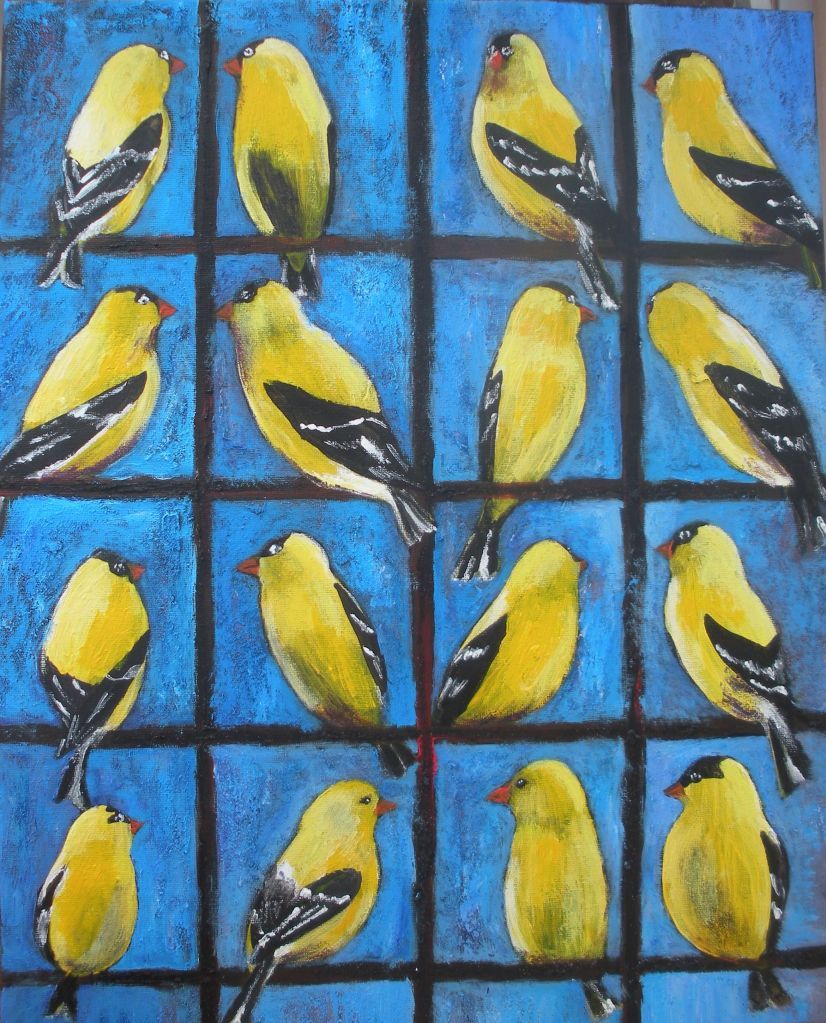 "Birds of a Feather"
20 X 16 inches
Acrylic on canvas
$120 (Or best offer)
I haven't posted a new painting online for a while because I've had my hands full with other projects, namely taking care of Elsie, helping Dr A apply for jobs and write letters to various residency program directors inquiring about observerships/ residencies/research positions, and my new favorite "fun-time" project of writing/ illustrating books for (and about) Elsie. I really don't want to reveal too much of the "Elsie And..." project until I have the first three finished and printed. In the meantime, buy these birds!